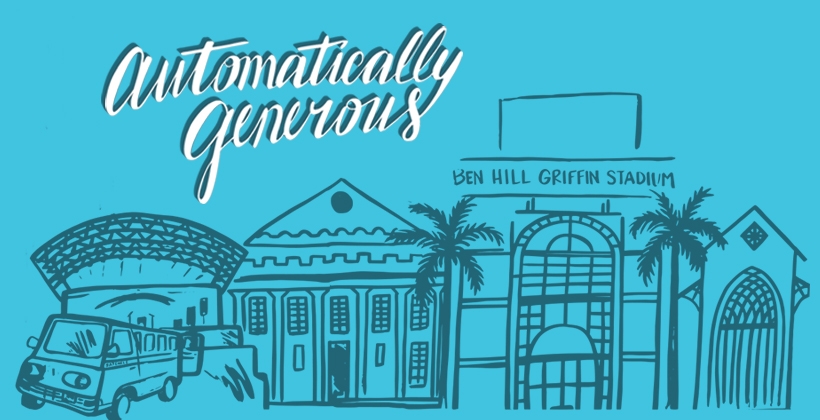 Your generosity is an investment that helps create a strong church for our community, and will make a difference in the lives of others. Becoming automatically generous is simply about having an easy way to follow through on your plan to support the mission and vision of your church.
The Challenge
Becoming automatically generous is a challenge to automate your gift to Anthem through our online giving platform. We know this is a huge step of trust, but you're not in this alone! Many others already do this at Anthem. And when you do, you will not only be using a tool to help you follow through on your plan to support your church, but you will also be supporting your church at a regular pace. This will help fund the vision and mission of Anthem on a consistent basis.
If you're ready to take the challenge, click on the button below to set up your automated gift today.Read below to find out why we believe having a plan to support your local church could become a game-changer not only for your faith journey but also for our church.
What Do the scriptures say?
Living generously is a principle that is found throughout the scriptures. When we give to the work of the local Church, we are putting legs to our faith by actively, habitually placing God first in our lives. It is a Jesus-follower's way to thank God for His provision, to sustain our trust in Him, even to curtail our own greed. It also helps fuel the mission of the local church to share the love of Christ with others, especially those who are unchurched.
The bottom line is that as we grow in our relationship with Jesus, we mature to become increasingly like him. And because Jesus was generous, we want to grow in our generosity as well.
Click on the links below to learn more about what the scriptures have to say about generosity.
Mark 12:41-44 Matthew 6:19-21 Acts 20:32–35
2 Corinthians 9:6–8 Psalm 119:33-36 Proverbs 11:24-25
What ARE people SAYING?
"Because I travel so much for work, it has always been difficult for me to keep track of my giving. Often I get my giving report and am left wondering what happened because I thought I had given more conisistantly. Automating my generosity is exactly what I need."
- Chris Robinson, Anthem volunteer and leader
"Deciding to become automatically generous was a pivotal moment in my faith journey. Once I decided to give a percentage of my income and automate it, God began showing up in my life in ways he never had before. When we demonstrate our trust in God through giving, God responds in powerful ways and our faith grows! It was one of the best decisions I ever made in my journey of faith."
- Mark Stutzman, Anthem volunteer and leader